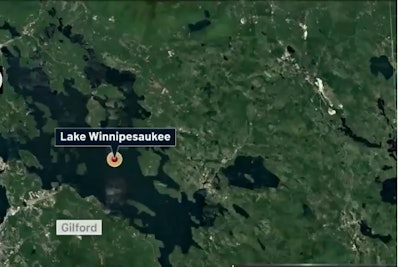 An off-duty officer with the Stoneham (MA) Police Department took a vacation from his vacation and rescued the pilot of an aircraft after it crashed into Lake Winnipesaukee in New Hampshire.
According to NBC News, Officer Joe Ponzo was with his family on a boat when he saw the glider plane crash about 300 feet from him.
"I've been on the job for 23 years, and this is one of the most bizarre events I've ever seen," Ponzo said.
"It just kind of dropped out of the sky and came nose first right into the water," he added.
Ponzo called New Hampshire State Police marine patrol, and then rushed his boat over to the scene of the crash.
The pilot—identified by New Hampshire State Police as 78-year-old David Grapes—was transported to a nearby hospital and listed in stable condition.