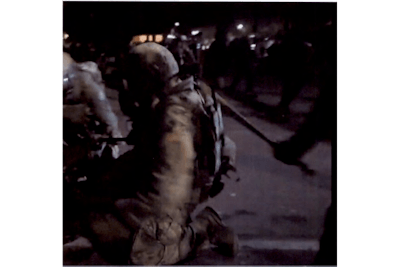 A 24-year-old man accused of striking a U.S. Marshal with a baseball during a July 27 riot in Portland, OR, was arrested late Monday just outside of the city.
Dakotah Ray Horton is accused of assault on a federal officer. He's being held at the Multnomah County Detention Center, Oregon Live reports.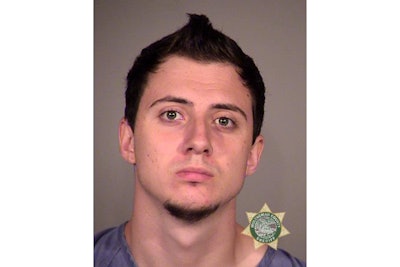 The encounter occurred about 1:20 a.m., as federal officers were attempting to disperse a crowd outside the Mark O. Hatfield United States Courthouse after someone had tried to cut through the fence outside with a power tool and others threw bottles and fireworks at officers, deputy U.S. Marshal Christopher Tamayo wrote in a federal affidavit filed in court.
While several deputy U.S. marshals attempted to arrest a protester, Horton is accused of striking one of the marshals in the upper back, neck and shoulder area with a wooden baseball bat, the affidavit says.
Federal authorities say Horton was seen leaving an apartment in the Rock Creek area outside of Portland late Monday night. With help from Washington County (OR) Sheriff's Office, a car Horton got into was stopped and Horton was arrested. Police seized a 9mm gun he was wearing in a waist holster, the affidavit said.