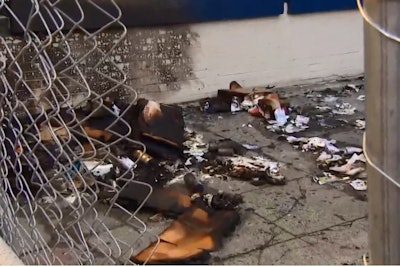 One person was arrested after multiple fires were set as a protest in Seattle on Monday night turned into a violent and dangerous riot.
According to NBC News, the Seattle Police Department (SPD) said that a group of people marched to SPD's West Precinct where people threw objects at the building and caused minor damage.
The group then moved on and began breaking storefront windows with at least one person lighting multiple fires by throwing home-made incendiary devices. One rioter reportedly climbed a fence outside a police substation and lit a fire there, causing minor damage.
One officer was injured during the protests.