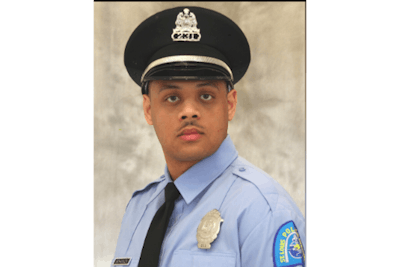 One of two St. Louis police officers shot Saturday while responding to a shooting call has died from his injuries.
Officials with the St. Louis Metropolitan Police Department said Officer Tamarris Bohannon responded to a shooting call Saturday when a man shot him in the head. Bohannon was taken to a hospital and died from his injuries on Sunday.
Bohannon, 29, served on the force for three and a half years. He leaves behind a wife and three children, KMOV reports.
St. Louis Police Chief John Hayden said Bohannon and other officers were responding to a shooting call shortly before 6 p.m. Saturday just south of Tower Grove Park. While they were looking for a victim, they heard gunfire and Bohannon was hit in the head and went to the ground.
The gunman shot a second officer in the leg when he and others were going to assist Bohannon. The officer, who is 30 years old, was taken to a hospital and later released on Sunday.
Investigators were able to take the 43-year-old gunman into custody around 4:45 a.m. Sunday.
The suspect was identified by sources contacted by KMOV as Thomas Kinworthy. He reportedly has a lengthy criminal history, including a conviction in 2001 for aggravated battery with a firearm out of Florida.