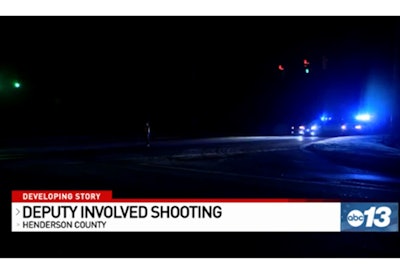 A deputy with the Henderson County (NC) Sheriff's Office is listed in critical condition in a local hospital following a gunfight in which the assailant was fatally shot on Wednesday night.
According to WLOS-TV, deputies had responded to reports of a car break-in and burglary when they encountered a subject armed with at least one firearm.
Gunshots were exchanged, and one deputy was struck. The assailant was also struck and reportedly died at the scene.
The wounded deputy—whose name has not been released—was transported to a nearby hospital for treatment.
Investigators from the State Bureau of investigation and the Henderson County Sheriff's Office Major Crimes Unit are presently conducting an investigation into the incident.