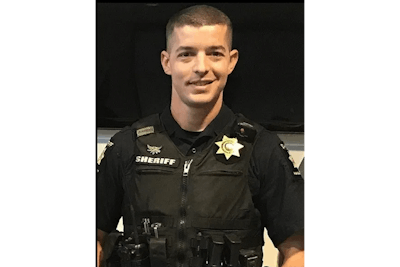 A Henderson County, NC, deputy sheriff was shot and killed yesterday when he responded to a vehicle tampering and shooting call in the town of Mountain Home.
A citizen called 911 after discovering two subjects breaking into a vehicle. The citizen retrieved a firearm and confronted them. One of the suspects, identified by law enforcement as Robert Ray Doss, Jr. reportedly had a firearm and the two exchanged gunshots.
Deputy Ryan Hendrix and other deputies arrived on scene and confronted Doss, who was wanted on a warrant for parole violation. Sheriff Lowell Griffin said Doss initially complied with commands but then grabbed the handgun and opened fire, striking Deputy Hendrix in the face, Fox News reports. The other deputies returned fire and killed Doss. The second subject was apprehended, 1057 News reports.
Deputy Hendrix was transported to a hospital where it was determined he could not survive. He was declared medically deceased so that his organs could be donated.