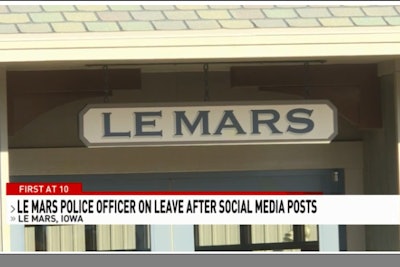 An officer with the Le Mars (IA) Police Department has been placed on paid administrative leave pending an investigation into what some of the citizens there have deemed to be inappropriate posts on social media.
According to CBS News, the department issued a statement saying, "In the morning hours of September 13th, the Le Mars Police Department was made aware of concerning social media posts involving a Le Mars police officer. Upon receiving this information the officer involved was immediately placed on administrative leave per department policy. An investigation into the matter has been initiated."
The name of the officer has not been released.