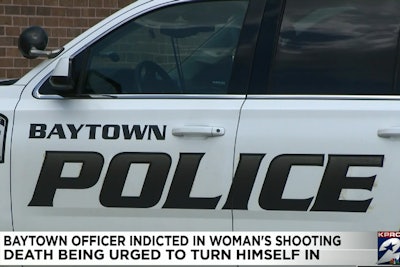 An officer with the Baytown (TX) Police Department was indicted on a charge of first-degree aggravated assault by a public servant on Monday in connection with the fatal shooting of a woman in May 2019
According to NBC News, Officer Juan Delacruz encountered the woman—identified as 44-year-old Pamela Turner—who had warrants for arrest in mid-May last year. As Delacruz was attempting to take the subject into custody, a struggle ensued, during which Turner took the officer's ECD and deployed it on him, police say.
After the effects of the ECD abated and allowed Delacruz muscle and central nervous control, he drew his sidearm and shot Turner, police say.
An investigation into the incident was conducted by the Harris County District Attorney and the Texas Rangers.
Harris County District Attorney Kim Ogg said that Delacruz is being given the opportunity to turn himself in to authorities for arraignment.
Delacruz has not yet done so.