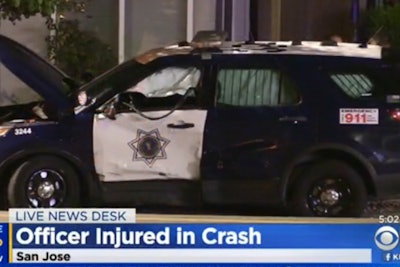 An officer with the San Jose (CA) Police Department was injured when a driver ran through a stop sign and slammed into his patrol car, police say.
According to CBS News, police say the collision occurred at around one o'clock in the morning on Monday. SJPD spokesperson told reporters that the driver of the offender vehicle as well as the officer—neither of whose names have been released—both suffered undisclosed injuries.
Both were transported to a nearby hospital for treatment.
An investigation into the collision remains ongoing.