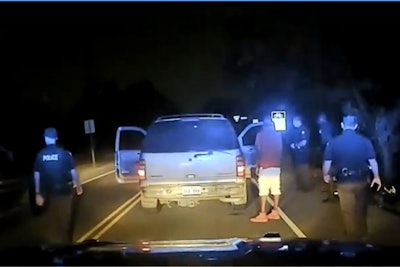 An officer with the Little Rock (AR) Police Department is being credited with saving the life of a one-year-old boy who had suddenly choked on a piece of food while riding in the back seat of the family vehicle.
According to ABC News, Officer James Phillips was on patrol on Sunday evening when an SUV in front of his squad car suddenly slammed on its breaks.
Philips approached the vehicle and found a family member attempting to aid the child, who had reportedly been eating some candy that got lodged in his throat.
Phillips' dashcam video shows him pulling the child out of the passenger side and reviving him.
Soon after the rescue, several other officers responded to the scene.
The child is now said to be in good condition.