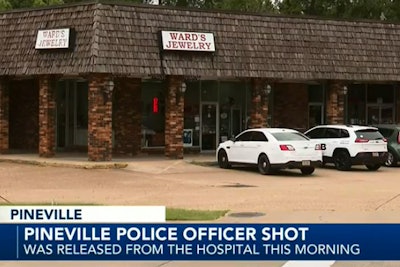 An officer with the Pineville (LA) Police Department who was ambushed and shot over the weekend has now been released from the hospital and is said to be recovering at home.
According to KALB-TV News, the officer—whose name has not been released—was struck in the leg while exiting a patrol vehicle at a local shopping area on Sunday night.
Deputy Chief Darrell Basco told reporters, "There were shots fired at the officer. The officer didn't return fire on anybody."
The gunman fled the scene and remains at large.