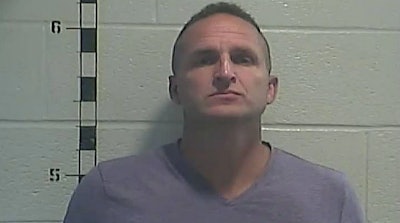 Former Louisville Metro Police officer Brett Hankison was booked at and released from the Shelby County Detention Center Wednesday after he was indicted, WAVE 3 News reports.
A grand jury indicted Hankison on three felony counts of first-degree wanton endangerment for shots fired into the apartment of Breonna Taylor that went into another apartment.
According to the Kentucky State Legislature, someone is guilty of wanton endangerment in the first degree when, "under extreme circumstances manifesting extreme indifference to the value of human life," they wantonly engage "in conduct which creates a substantial danger of death or serious physical injury to another person." It is a law unique to Kentucky, and went into effect January 1, 1975.
First-degree wanton endangerment is considered a Class D felony, punishable with fines of up to $10,000 and up to five years in prison, Newsweek reports.
His attorney, Stew Matthews, told WXIX in Cincinnati that they intend to plead not guilty during arraignment. "I don't think the evidence will support the charge," Matthews said.