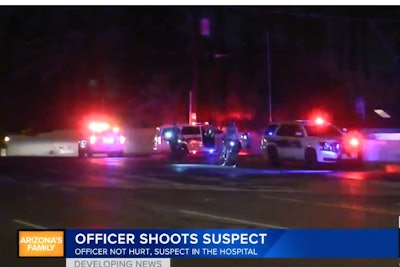 An officer with the Phoenix (AZ) Police Department shot and wounded a knife-wielding man as he moved toward the officer after being told the drop the weapon, police say.
According to AZFamily.com, police say the incident began with a report of an armed man acting violently toward other people and causing damage in the area.
A responding officer issued commands for the subject to drop the edged weapon and surrender but the subject refused and began to charge at the officer, police say.
The officer—whose name has not been released—was then forced to open fire, wounding the attacker, police say.