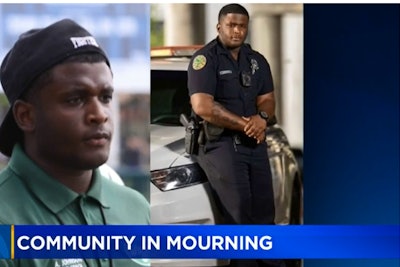 The Chief of Police for the Miami Police Department posted on social media a note of thanks for the outpouring of support from community members who mourn the sudden death of Officer Aubrey Johnson earlier this week.
Cause of death has not been established. Officer Johnson was injured during a foot pursuit of a subject two weeks ago. He had been recuperating at home from the injury to his foot.
Johnson was transported to a nearby hospital where he succumbed to undisclosed wounds.
There has been an outpouring of support on social media for Johnson's family in the wake of his death.
Delrish Moss, a former Miami police major and now a captain with the Florida International University police department, tweeted, "Sleep well Aubrey Johnson. We will miss you."