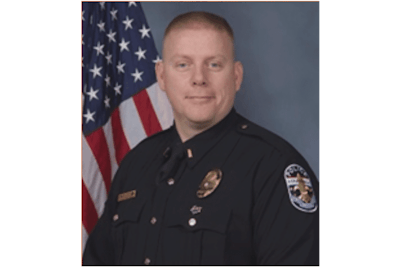 An officer with the Louisville Police Department who was shot during violent riots following the grand jury ruling in the death of Breonna Taylor last week has returned to duty.
According to the Courier-Journal, Major Aubrey Gregory—returned to duty Wednesday.
The suspect in the shooting—identified as 26-year-old Larynzo Johnson—has pleaded not guilty to two counts of assault of a police officer and 14 counts of wanton endangerment of a police officer.
Gregory told reporters upon his release from hospital that he's "lucky" and that he is healing "from the inside out."
Another officer shot on that night has a longer path to recovery. Officer Robinson Desroches remains hospitalized but is expected to fully recover from his wounds.