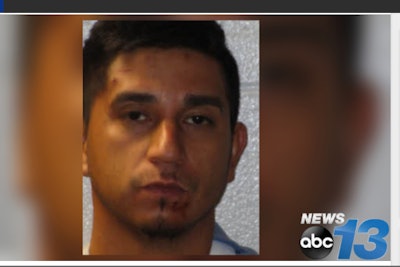 A Florida man has been arrested after police say he fled authorities and struck an officer with the Hendersonville (NC) Police Department with a vehicle.
According to ABC News, officers had responded to reports of a disturbance at an apartment complex when a subject—identified as 33-year-old Mathew Scott Flores—drove a vehicle away from the scene, striking at least one officer, police say.
Hendersonville Police pursued Flores through residential areas and brought the chase to a successful conclusion by the use of a tire deflation device.
Flores has been charged with felonious fleeing to elude arrest, assault with a deadly weapon, and felonious possession of a schedule II controlled substance.