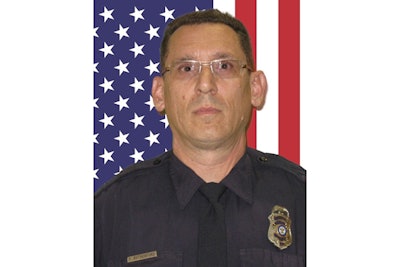 A grand jury in Maricopa County (AZ) has indicted a woman who reportedly struck and killed an officer with the Phoenix Police Department in 2019.
According to CBS News, Nubia Rodriguez has been charged with negligent homicide in connection with the death of Officer Paul Rutherford in March 2019. Rutherford was struck and killed while investigating a collision.
Officer Rutherford was a U.S. Air Force veteran and had served more than 22 years with the Phoenix Police Department. He is survived by his wife and two children.