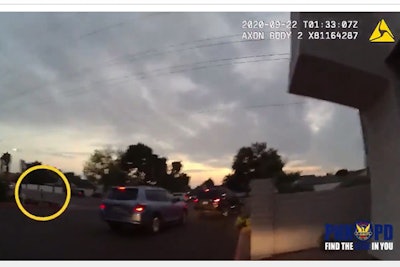 An officer with the Phoenix Police Department is now being recognized publicly for an act of heroism he performed in late September.
According to CBS News, the agency recently released body-worn camera footage of the incident in which an officer rushed into a busy street to pull a young boy out of harm's way.
The officer—identified in the news report only by his last name of Briggs—ran into the busy intersection, grabbed the unidentified five-year-old boy by the arm and dragged him to safety.
In the video, the officer can be heard saying, "Are you OK? You scared the hell out of me, kid. Let's go find mom."