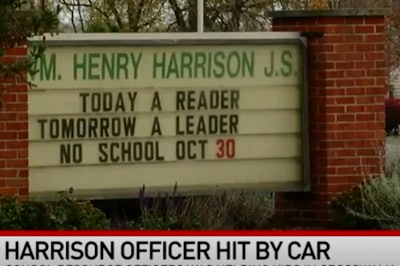 A school resource officer with the Harrison (OH) Police Department was struck by a vehicle as he was directing traffic in a crosswalk outside of a local junior high school on Wednesday.
According to WKRC News, Officer Joe Willis was then transported to a nearby hospital with what were described as non-life-threatening injuries.
Officer Willis has served with the agency for more than 20 years and is expected to fully recover.