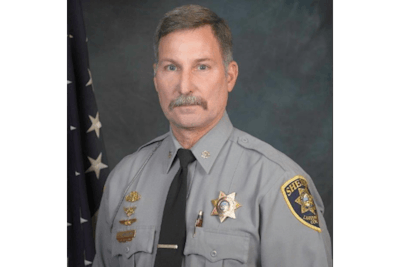 A Leavenworth County Sheriff's Office deputy corporal was killed Friday in the line of duty after a crash involving a school bus.
Deputy Corporal Daniel R. Abramovitz, a 26-year veteran with the sheriff's office, was driving an unmarked sheriff's vehicle around 4 p.m. when he was involved in the wreck, KHSB.
A driver and one student, who suffered minor injuries and was released to parents, were on the bus at the time of the incident, which is being investigated by the Kansas Highway Patrol.
Abramovitz, 60, died at the scene, according to a release from the Leavenworth County Sheriff's Office. He was slated to retire next March.