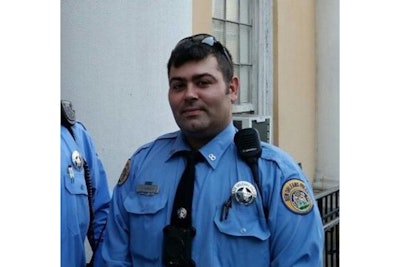 The New Orleans Police Department held a news conference Monday to provide an update on the officer who was shot after being ambushed in the French Quarter last week.
Officer Trevor Abney was shot in the face in broad daylight in the French Quarter Friday and is still recovering in the hospital.
Police say the shots were fired from the back of a pedicab, WDSU reports. The suspect reportedly attacked with a .40 caliber handgun.
According to Superintendent Shaun Ferguson, Abney was struck below his left eye and was in "decent spirits" Monday morning following a visit with Ferguson.
The other officer who was hit by the gunfire, Brooke Duncan, suffered a graze wound to the arm and was discharged from the hospital the same day of the attack.
Ferguson identified the suspect arrested in the attack as Donnell Hassell, 44, of Georgia.
According to Ferguson, Hassell was charged with two counts of attempted murder of an NOPD officer.
Police say no motive has been determined. Hassell is a 20-year military veteran. Investigators do not believe the suspect has any affiliation with an anti-police group.