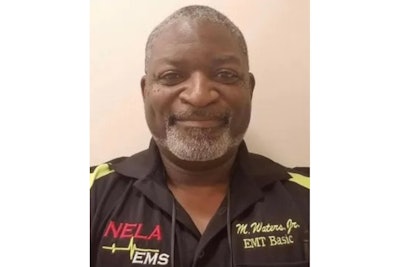 A Mangham (LA) Police officer shot in the line of duty on Oct. 17 died Thursday morning.
Marshall Waters, a part-time police officer, also worked for Northeast Louisiana Ambulance service full-time as an EMT.
Waters, 49, was shot shortly after 1 p.m. Oct. 17 during a traffic stop in Richland Parish. The suspect in the shooting was also the suspect in an afternoon robbery in Rayville, the News Star reports.
The suspect is in custody.