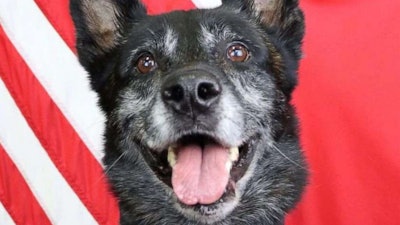 A Tennessee K-9 has been shot and killed after a suspect opened fire on a patrol vehicle with the dog and his human partner inside, according to local authorities. The suspect is dead.
The incident occurred on Nov. 17 as Officer Justin Darby and his Belgian Malinois K-9 officer named Sjaak -- pronounced "Jacques" -- were driving on Murfreesboro Road in La Vergne, Tennessee, when a gunman pulled up alongside them and opened fire on their patrol car before speeding off, police say.
"The officer pursued the driver, and other officers joined the pursuit," the Tennessee Bureau of Investigation (TBI) said in a press release regarding the incident. "Information from the scene indicates the driver exited his vehicle and fired at officers, with officers returning fire. The subject got back into his vehicle and drove further into the parking lot, striking a parked vehicle before coming to rest."
The officers then approached the vehicle and discovered that the suspect had sustained a gunshot wound during the shootout. The man involved in the incident was immediately transported to a local area hospital where he was declared deceased from his injury.
Officer Darby was not injured in the shooting but it was only in the aftermath of the police chase and the subsequent shootout that the officer discovered that his K-9 partner had been struck three times by bullets, ABC reports.