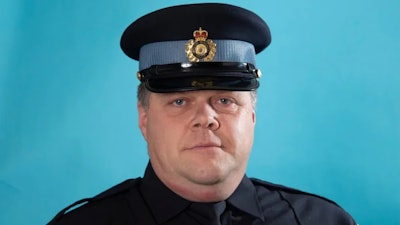 An officer with the Ontario Provincial Police was killed in the line of duty on Thursday on Manitoulin Island.
The Special Investigations Unit (SIU) says OPP officers were sent to investigate an unwanted man on a property in Gore Bay, a community on the north-east coast of the island. The two officers, from the Manitoulin detachment, were following up on a property dispute investigation, according to the OPP.
When they arrived, an officer was shot and killed, the SIU said. He has been identified as 52-year-old Const. Marc Hovingh, a 28-year veteran of the force. He was married with four children, the CBC reports.
Police say that the man on the property was also shot, and died after being taken to hospital. He will not be identified until all next of kin have been notified, said the OPP.