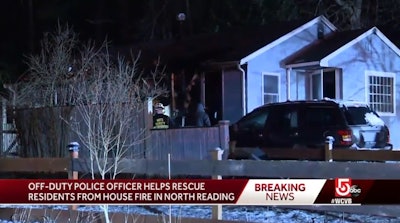 An off-duty North Reading, MA, police officer is being credited with saving lives from a house fire.
The officer was on his way home overnight when he spotted flames coming from a home. He quickly took action, WCVB reports.
"He ran up to the front door and had to kick it in. He notified the occupants who were unaware that the house was on fire. So he truly did a great job and potentially saved some lives," North Reading Fire Department Chief Don Stats, Jr. said.