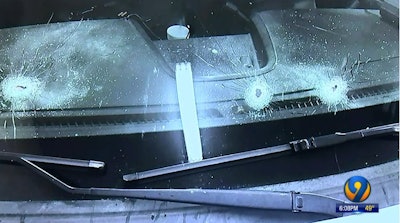 A man will spend 35 years in prison for shooting a South Carolina state trooper who tried to stop him in for not wearing a seat belt last year in Rock Hill.
Dashcam video shows Willie Wright shooting at Trooper Paul Wise at the end of India Hook Road following a chase in June 2019.
Authorities say Wright shot Trooper Wise with a stolen FN Five-Seven pistol firing 5.7x28mm rounds, WSOC reports.
One bullet shot through the windshield, went through Wise's ballistic vest and stopped before entering his chest. The prosecutor said the windshield and vest likely saved Wise's life.