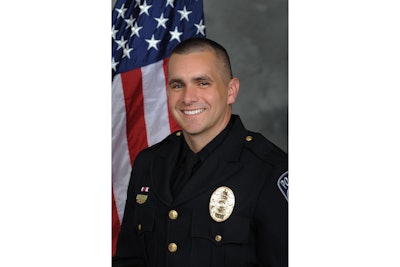 A North Myrtle Beach, SC, police officer was killed in a patrol vehicle accident early Friday morning.
Sgt. Gordon William Best, 30, died in the wreck on Highway 17 around 4 a.m., according to the North Myrtle Beach police department. The officer was responding to a shots fired call near Barefoot Resort when he lost control of his cruiser and hit a utility pole. The road was wet from rain.
Best is the first North Myrtle Beach police officer to die while serving the community, MyrtleBeachOnline reports.
"Our community is devastated," Mayor Marilyn Hatley said. "This is the first police officer that we have ever lost in the history of our city."