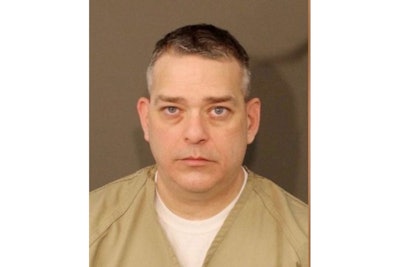 A former Columbus, OH, police officer who was fired in January now faces a murder charge over the shooting of a man in December
Adam Coy has been arrested and charged with one count of murder, one count of felonious assault and two counts of dereliction of duty. Coy is scheduled to be arraigned on Friday, ABC reports.
Hill, a 47-year-old black man, was shot to death by Coy, who is white, on Dec. 22. Officers were responding to a 311 non-emergency call for a noise complaint.
One of Coy's attorneys, Mark Collins, told ABC Columbus affiliate WSYX-TV that Coy plans to plead not guilty to the charges. Collins said the indictment against Coy, particularly the murder charge, does not make sense, saying, it suggests his client knowingly intended to kill Hill.
Coy told investigators he thought he saw a firearm on Hill before shooting. Hill had a cellphone in his left hand. No weapons were found.
Coy did not turn his body camera on until after he fired shots at Hill. But his camera automatically activated and recorded 60 seconds of the episode without sound.