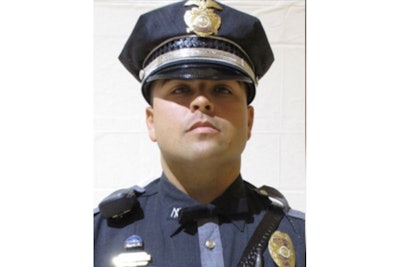 A New Mexico State Police officer was shot and killed during a traffic stop on Interstate 10 near Deming on Thursday. The suspect was killed by law enforcement in Las Cruces after a two-county vehicle pursuit.
Officer Darian Jarrott, 28, conducted a traffic stop on a white Chevrolet pickup truck on I-10 eastbound, east of Deming.
During the traffic stop, the driver identified by authorities as 39-year-old Omar Felix Cueva reportedly shot and killed Jarrott. He then fled the scene.
Cueva was spotted on I-10 by state police. Cueva pulled over at the exit and fired at the state police who returned fire, police say. He then fled and a vehicle pursuit began.
State police, Dona Ana County Sheriff's deputies, Las Cruces Police officers, and the U.S. Border Patrol were involved in the 40-mile pursuit, KFOX reports.
It ended in Las Cruces with a PIT maneuver and a deadly shootout.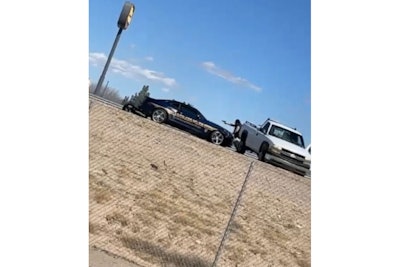 His vehicle stopped, Cueva got out and opened fire on law enforcement, police say.
Officers returned fire, killing Cueva.
One Las Cruces Police officer was struck by gunfire. The officer was airlifted to a trauma hospital where he was treated and later released.