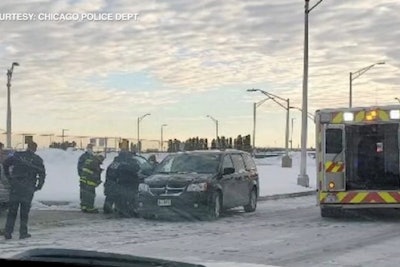 A Chicago police officer thought he spotted a stranded motorist shortly after 7 a.m. Sunday and went to investigate, but instead heard a driver yelling, "The baby's coming out!"
The officer called for paramedics, but the passenger was already crowning and couldn't wait for transport to a hospital, according to police spokesman Michael Carroll told ABC7.

"The officer was at the right place at the right time and was able to deliver a healthy baby boy," Carroll said.