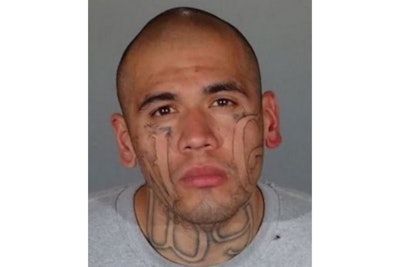 Over the objection of the two prosecutors assigned to the case, the Los Angeles County District Attorney's Office dropped its bid Thursday to seek the death penalty for an admitted gang member accused of killing a family member in East Los Angeles and then opening fire on two Whittier police officers, killing one and wounding the other.
Michael Christopher Mejia, 30, is awaiting trial on charges stemming from the Feb. 20, 2017, killings of Officer Keith Boyer, 53, and of his own cousin, 47-year-old Roy Torres.
The murder charges include the special circumstance allegations of murder of a peace officer in the performance of his duties, murder for the purpose of avoiding arrest and multiple murders, Fox News reports.
"Over the objection of Mr. (Geoff) Lewin and I and despite our attempts to prevent this from happening, we've been ordered to remove the death penalty as punishment consideration in this case," Deputy District Attorney Garrett Dameron said during a hearing on the case today at the Norwalk courthouse.