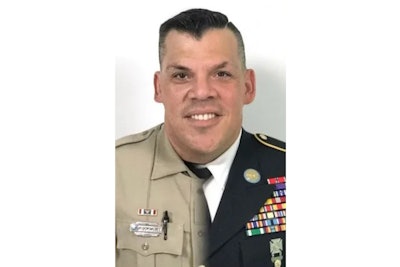 A Miccosukee (FL) Police Department officer died after a patrol car he was driving rolled over on Alligator Alley in east Collier County early Sunday, according to Team South Florida, a nonprofit that supports the families and agencies of fallen law enforcement officers.
Officer Horacio Sebastian Dominguez, 43, was on duty and heading west on Interstate 75 near Picayune Strand State Forest Campground at about 1:20 a.m. when the marked police car's right rear tire blew out, a Florida Highway Patrol news release states. The car flipped several times and came to a rest facing south on the grass median, the Naples Daily News reports.
Dominguez served with the Miccosukee Police for three years, according to Team South Florida.