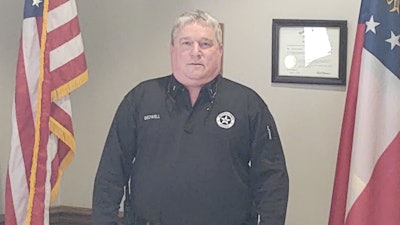 A longtime Decatur County, GA, Sheriff's deputy has died after he was shot during a vehicle pursuit Saturday in Brinson.
Decatur County Sheriff Wiley Griffin said Lieutenant Justin Bedwell died Monday morning after getting emergency surgery in Tallahassee on Sunday.
Lt. Bedwell was a 19-year veteran of the Decatur County Sheriff's Office, WTXI reports.
According to the Georgia Bureau of Investigation, the shooting happened near U.S. Highway 84 and State Road 310 on Saturday, stemming from a car chase that began in Seminole County.
Seminole County deputies tried to pull over a white Chevrolet pickup truck for reckless driving Saturday night when the suspects inside the vehicle, 41-year-old Brad Phillips and his 40-year-old brother Troy Arthur Phillips, opened fire.
Decatur County deputies joined the chase once it crossed over into the county, where the suspects attempted to break into a Decatur County home by shooting through the door. The homeowner returned fire and the suspects left.
The GBI said that as another Decatur County deputy, Lt. Bedwell, was arriving in the area, one of the suspects shot at the deputy's vehicle, hitting the deputy.
Both suspects are in custody.