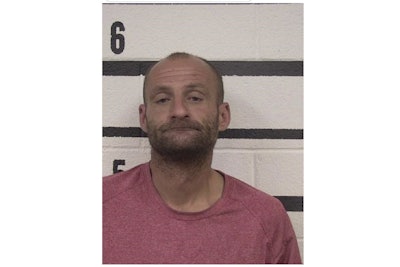 A man has been charged with attempted murder and arson after trying to burn down a Caldwell County, NC, deputy's occupied home in Granite Falls, officials said.
Authorities said firefighters responded within minutes of the call and were able to prevent severe fire damage to the home. No one was injured.
Officials said they were able to speed up the arson investigation because of surveillance cameras on the house.
The cameras captured the suspect, later identified by authorities as 41-year-old William Sisk, approaching the house with a large bucket. Deputies said Sisk threw the liquid from the bucket on the front door, walked out of the view of the camera, and then returned moments later to the front door and set it on fire with a lighter.
Officials said Sisk could be heard on camera saying "now you are going to die" and "you had this coming."