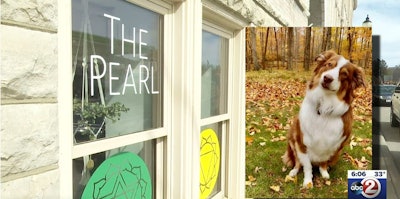 On March 13, Sturgeon Bay (WI) Police were called about a vehicle that crashed into a building housing an art gallery. The only occupant in the vehicle was a dog.
The driver told police he had parked his Jeep at a gas station and walked over to a bakery. A short time later he saw his Jeep up against the Fairfield Building across the street.
The driver said he was sure he put his vehicle into park. He told police that his 5-year-old Australian shepherd, Callie, was inside the Jeep and suspected the animal bumped the shifter into drive, WBAY reports.