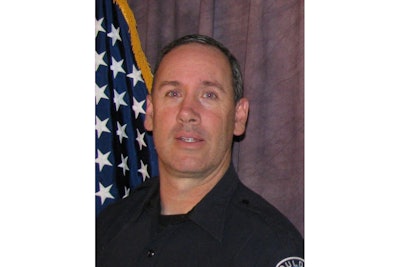 A Boulder, CO, police officer and nine other people were killed Monday afternoon in an active shooter attack at King Soopers grocery store. A suspect is in custody.
The attack began at around 2:30 p.m., according to the Denver Channel.
Officer Eric Talley, 51, was the first officer to respond. He was reportedly killed when the gunman shot him with a rifle.
Homer Talley, Eric Talley's father, provided the following statement to ABC:
"He took his job as a police officer very seriously. He had seven children. The youngest is 7 years old. He loved his kids and his family more than anything. He joined the police force when he was 40 years old. He was looking for a job to keep himself off of the front lines and was learning to be a drone operator. He didn't want to put his family through something like this and he believed in Jesus Christ."
The Boulder County District Attorney Michael Dougherty said the suspect is in custody and his office will do everything they can do to get justice for the victims. The suspect has not yet been identified.
Local media livestream showed a bearded, balding man was taken out of the store by police in handcuffs, wearing no shirt and no shoes, just a pair of black elastic-waist shorts and his right leg bloodied.
The Denver Post reports the attack drew law enforcement from agencies all over the Front Range — Jefferson County, Erie, Boulder, Longmont — was quick to respond. The Denver Police Department sent about 30 people. They came in fire trucks, ambulances, armored vehicles, helicopters and regular police cars. Drones were also deployed over the scene.
At least one police vehicle was used to ram the front of the building. Authorities over a loudspeaker said the building was surrounded and told the suspect "you need to surrender." They said to come out with hands up and unarmed.