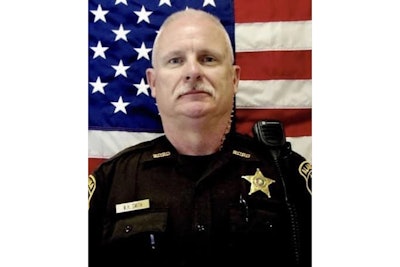 Baldwin County (AL) Sheriff's Deputy Bill Smith was killed on Sunday while attempting to rescue distressed swimmers off a private beach along the Fort Morgan peninsula west of Gulf Shores.
Smith, 57, was a member of the Baldwin County Sheriff's Department for the past seven years. Social media posts indicate he served about three decades as a firefighter. He also served with the Calhoun County Sheriff's Office.
Baldwin County Sheriff Huey "Hoss" Mack told AL.com that Smith volunteered to patrol along Fort Morgan Road, adding that it "was what he wanted to do."
Smith was one of two deputies who responded to a "swimmer in distress" call along Fort Morgan Road. At least three people were in the water who were "in distress." A second deputy, later identified as Sydney Wentworth, also responded to the scene.
"All of the swimmers and both deputies, were drawn into deeper waters," Mack said. "This was possibly caused by rip current."
Deputy Wentworth and the distressed swimmers were rescued.