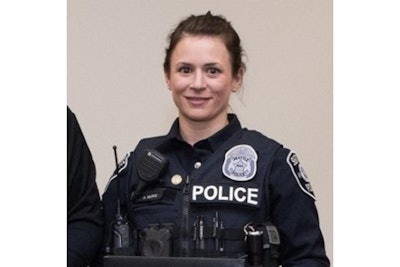 An off-duty Seattle police officer was struck and killed early Sunday morning when she stopped to assist at an accident scene on I-5.
Just moments after she was struck, her vehicle was stolen, KIRO reports.
The officer, identified by authorities as Alexandra Harris, was reportedly just off her shift when she stopped to assist state troopers at one of two accidents that happened early Sunday. When she stepped out of her vehicle, she was immediately struck and killed.
"Really speaks to where we are as a society, where we have such callousness when it comes to loss of life," said Washington State Patrol Capt. Ron Mead.
"What we do know is that one of the drivers involved in that original collision, in that original three-car collision, which was the second collision, [in the] series of collisions, is the one that stole the officer's personal vehicle," said Mead.
The officer's car was found. However, the thief who stole it is still on the loose.
Local media reports that her death is likely to be recorded as line of duty.