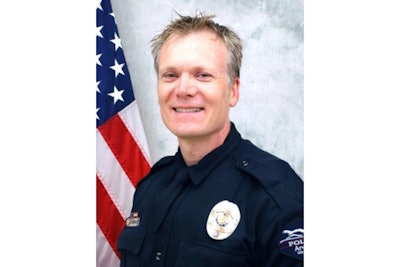 The Arvada, CO, officer killed responding to a shooting Monday afternoon has been identified.
Officer Gordon Beesley was fatally shot when he rushed to Olde Town Arvada to engage a shooter who shot and killed another man.
The suspect was killed by officers who arrived on scene in response to 911 calls reporting that an officer had been shot, CBS Denver reports.
Beesley was with the Arvada Police Department for 19 years. He was a School Resource Officer at Oberon Middle School and was working patrol while school was out for the summer. Beesley's background includes working on patrol, and with the traffic unit as a motorcycle officer.