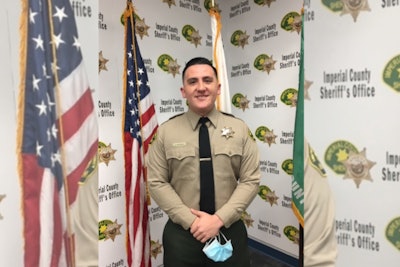 An Imperial County, CA, Sheriff's deputy was killed Saturday when he crashed responding to a call.
The Imperial County Sheriff's Office says Deputy Anthony Redondo, 25, was on his way to a call in Seeley before the accident, KYMA reports.
Reports say the deputy's vehicle collided with a pickup truck and trailer in an intersection.
Five other people, apparently agriculture workers were injured in the accident.
Two people were injured seriously enough to have been airlifted from the scene and one was apparently transported from the area by a ground ambulance, the Holtsville Tribune reports.
The California Highway Patrol is investigating.