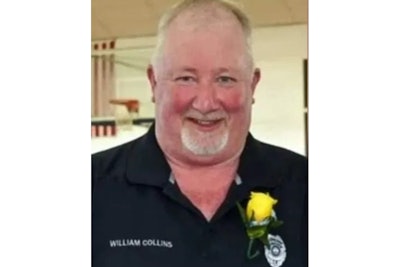 A Webster Parish (LA) Sheriff's deputy was killed Friday while working part time for an area police department. The suspect was critically wounded.
Officials say William "Billy" Earl Collins, Jr. was a full-time deputy at the Bayou Dorcheat Correction Center and was serving part-time as a Doyline police officer when he was shot.
At around 5:45 p.m., Collins and two other deputies were responding to a disturbance call. Upon arrival, the suspect immediately opened fire on the deputies and Collins was shot.
Collins was airlifted to Ochsner LSU Health where he died just after 7:40 p.m. The two other deputies were not injured, KSLA reports.
Multiple law enforcement agencies gathered at the scene, where negotiators attempted to contact the suspect inside a trailer to no avail.
After several hours of attempting to resolve the situation peacefully, officers entered the residence. They discovered the suspect had a gunshot wound and began life-saving measures. He was transported to a hospital where he remains in critical condition.