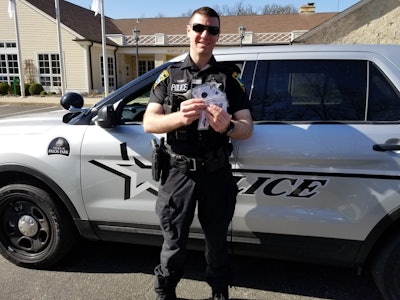 An Illinois officer came to the aid of an elderly South Carolina couple in the early morning hours Monday on a dark forested highway.
Officer Ross Chibe of the Palos Park Police Department was patrolling the western heavy forested wooded areas of the area after midnight Monday when he noticed a vehicle ahead of him, driving very slowly, and then stopping and starting.
"Since it was the only car on the dark roadway Officer Chibe stayed behind it and followed it, finally making contact with the two elderly occupants, who had been driving off and on for days from South Carolina. They were last seen at home in South Carolina late last week," the Palos Park PD reported on Facebook.
Officer Chibe noticed the elderly driver and passenger were weak and disoriented and called for EMS. Palos Fire Protection transported them to Palos Northwestern Health for treatment and evaluations.
"Officer Chibe accompanied them to the hospital, secured their vehicle and worked to take measures to make sure they were safe and secure while locating family. Officer Chibe located and contacted a son in Las Vegas, Nevada who was making arrangements to come to Chicago and assist them returning safely to South Carolina," the department reports.