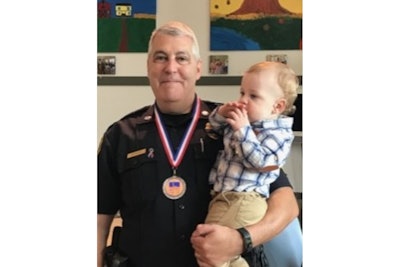 A Pepperell, MA, police lieutenant died Sunday after experiencing a medical emergency at the police station.
Lt. Alan Lessieur, 60, was named the Pepperell Police Department's Officer of the Year in 2018. His many duties and accomplishments included being the administrative patrol supervisor, evidence and property control manager, and court prosecutor, according to his obituary.
Lt. Lessieur joined the Pepperell Police Department in 1989, and at the time also worked as a member of the Milford, New Hampshire, Police Department, the PPD News reports.
"We are all deeply saddened by Alan's passing. He possessed a unique combination of dedication, leadership and compassion, and had a unique way of connecting with co-workers and strangers alike," Chief David Scott said.