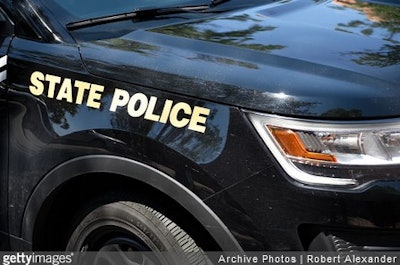 Three days after the city's 80th homicide this year, Gov. Michelle Lujan Grisham announced New Mexico State Police officers will be deployed to Albuquerque to help fight violent crime.
Beginning Tuesday, about 35 state police officers will work with the Albuquerque Police Department to aid in various crime-fighting efforts, targeting automobile theft, narcotics trafficking and drunken driving on Interstates 25 and 40, state police and the Governor's Office said Monday.
Police also will work with the state Corrections Department and its parole division to find people with outstanding warrants who may be involved in criminal activity in Albuquerque, the New Mexican reports.
"I know New Mexicans are beyond sick and tired of crime," Lujan Grisham said in a statement. "This state has prioritized rehabilitation and reform within the criminal justice system as well as essential community policing efforts. And we likewise must prioritize aggressive crime prevention."