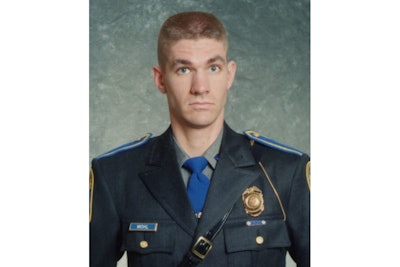 Connecticut State Police have identified the trooper who died Thursday after being swept away in floodwaters in Woodbury as Sergeant Brian Mohl.
State police said they received a distress call just after 3:30 a.m. from an on-duty trooper in distress. The veteran Sergeant from Troop L reported that his patrol vehicle was being swept away, WWLP reports.
Officials said the cruiser was in the area of Jacks Bridge near the Pomperaug River. The cruiser was found a short time later. Sgt. Mohl was found and life-saving measures were taken. He was taken by Lifestar to Yale-New Haven Hospital where he was pronounced dead.
The area where the incident happened is a road that lies along the intersection of three rivers and according to locals, is prone to flooding during intense rain. It's likely Sgt. Mohl was checking on the river and flood conditions in that area.
Sgt. Mohl was a member of the Connecticut State Police for nearly 27 years.