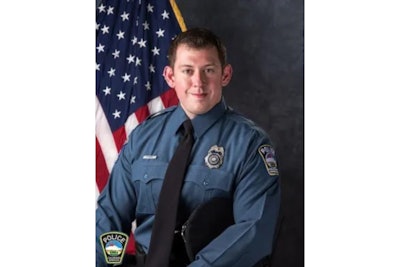 A Colorado Springs, CO, man on Thursday was sentenced to 45 years in prison for trying to kill a police officer.
Karrar Noaman Al Khammasi was found guilty in June of a 2018 shooting in the city's Knob Hill neighborhood that ended former Colorado Springs police officer Cem Duzel's policing career and left him with permanent brain injury.
According to prosecutors, Al Khammasi shot Officer Duzel after being kicked out of an Uber car for being "handsy," the Gazette reports.
When officers arrived at the scene due to a shots fired call. Officer Duzel contacted Al Khammasi in the street. As the other officers approached, Al Khammasi pulled out a handgun and began firing at the Duzel.
Duzel was shot in the head; Al Khammasi was shot and taken down by the other officers, Fox 21 reports.
Al Khammasi, who came to the United States as an Iraqi refugee, had been slated for deportation in 2016, until a change in immigration law meant that a prior felony trespassing conviction wasn't grounds for removal, federal officials said.