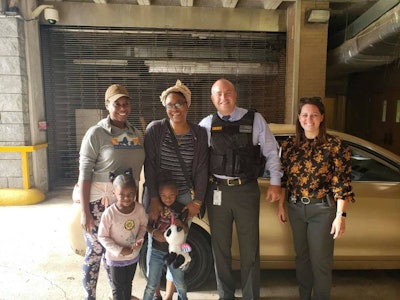 A Cobb County, GA, sheriff's deputy decided assistance was better than a citation after pulling over a woman with two small children in the back seat.
Lieutenant Huval was driving to work when he pulled a car over for a traffic violation. While he was talking to the driver, he noticed the two young kids were in car seats that did not fit properly.
He then decided to escort the car a short distance to the Cobb County Sheriff's Office headquarters where he was able to connect with Investigator Duncan, WSB reports.
Inv. Duncan is certified on car seat safety by the Governor's Office of Highway Safety, so she was able to find better seats and make sure that everyone knew how to properly ride in a car seat.