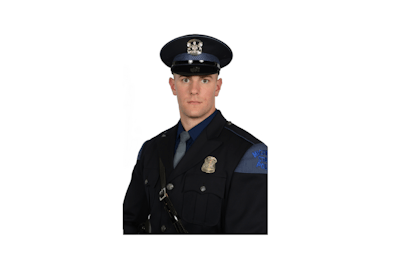 A Michigan State Police trooper is being credited with rushing into a burning home and rescuing a man who was bed ridden.
Trooper Jacob Strong was just getting ready to end his shift Wednesday night around midnite when he heard the fire call for a home in Caledonia Township.
Dispatch advised a 68-year-old man who was a hospice patient, and his wife were still inside the home, UpNorthLive reports.
Trooper Strong arrived on scene and saw the southeast corner of the home was fully engulfed in flames, according to the report.
Inside, the wife was struggling to get her husband out of the hospital bed on the main floor, which was filling with heavy smoke and flames.
Strong helped get the man out of bed and safely remove him from the burning home.