A Florida deputy who was shot and critically wounded during pre-dawn traffic stop Friday died in the hospital Sunday.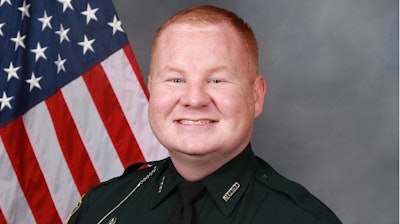 Nassau County Sheriff's Deputy Joshua Moyers was a six year veteran of the agency. He is survived by his fiancée. His organs were donated.
The search is ongoing for the suspect in the murder of Deputy Moyers.
Patrick McDowell, 35, is the subject of a statewide law enforcement manhunt, FirstCoastNews reports.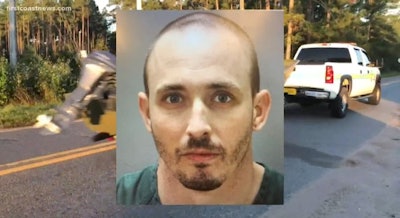 Nassau County Sheriff Bill Leeper said during a news conference Monday that teams are combing though a wooded area for any evidence of McDowell, and that crews have already located a hat and other articles that reportedly belong to him.
McDowell is a former Marine and has extensive survivalist training.
"He's very much a survivalist, and he's been military trained on survival and weapons use. So he's very accomplished at survival and being unrecognized," he said. "He can't change his appearance, but he can sure hide well and knows how to stay out of people's line of sight," Del Angelo, a weapons instructor who trained McDowell, told WJXT.
Some area schools have been locked down during the manhunt.