Four people were injured in a shooting Wednesday morning at Timberview High School in Arlington, TX. The suspect is in custody and he will be charged with three counts of aggravated assault, police told WFAA.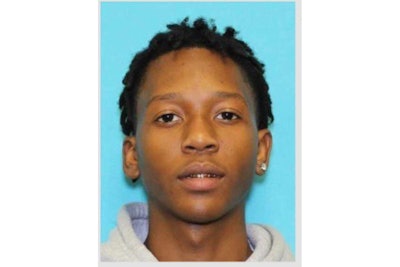 Timothy George Simpkins, 18, was taken into custody. Police say he turned himself in to police with a lawyer.
Police say the suspect opened fire and immediately fled the scene.
Arlington Assistant Police Chief Kevin Kolbye said that two students were shot, and a third student had unspecified injuries. The students are being treated at a hospital. Details on the severity of their injuries were not immediately available. An adult, believed to be a pregnant woman, fell and suffered minor injuries but declined treatment, the Star-Telegram reports.
The shooting was reported about 9:15 a.m.
A number of law enforcement agencies responded to the call, including police from Arlington, Grand Prairie, Mansfield and Mansfield ISD, as well as the federal Bureau of Alcohol, Tobacco, Firearms and Explosives, the Dallas Morning News reports.
The shooting was evidently sparked by a fight between students. A fight broke out in a class on the second floor of the school, Kolbye said.
There are reports the shooter fired into a classroom.
The school was on lockdown until about 11 a.m.